01
Jun
For those of you who may want to use a kettlebell to tone up and get that beach body look, I found some information for beginners along with a great video. Apparently, using a kettlebell is not as simple as it seems. In fact, if you're not careful, you can apparently cause harm. So, it is imperative to learn some basics, do your research, and learn proper form in order to use one safely. …and if you're at all like me, you may want to learn how to use one outside… preferably away from breakable things… 🙂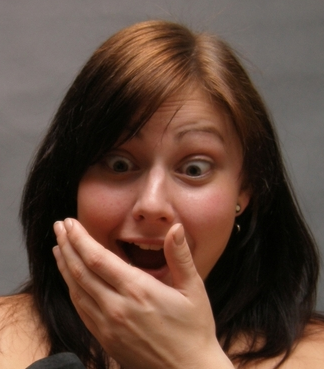 Why Use A Kettlebell At All?
First things first, let's answer a few questions that you may be wondering about – why use a kettlebell when dumbbells are just as heavy? What's the diff?
Well, from what I've read, using a kettlebell is actually making one's body use more muscle groups – especially the core muscle group – because the weight is all in one item rather than two. So, if you think about dispersing weight between two dumbbells – one in each hand – while doing arm curls, for instance, you're working more of your arm muscles. But, when you hold the two dumbbells together, you are also engaging your core to help balance or offset the one weight using other muscles in addition to your arms.
Before we get to the video, I do want to turn your attention to a great article on this topic. The link to the article is below, but basically, the article talks about using a kettlebell for the first time, what weights to start with for both women and men, (18 lbs and 26 lbs, respectively), and they offer up some exercises as well. In fact, that article also has a video showing some beginner exercises for men. Although they do recommend getting a trainer for the first time, they do emphasize going slow and using proper form – as mentioned above.
In this video, below, Brittany van Schravendijk, who is a "7x Master of Sport & World Champion in the sport of kettlebell lifting" and is an "internationally recognized coach and personal trainer based in San Diego, California" explains the use of kettlebells for beginners. She goes through four very basic exercises, and shows you how to get started using this little miracle weight that works multiple muscle groups all at once. Enjoy!
And, so, with that, you may be convinced that using a kettlebell is the way to go. For me, it seems more of an efficient use of time. I also like the fact that you can get away with one piece of equipment rather than having multiple weights here and there around the house. So, if you have a space problem, rather than a designated exercise room, this may also be a positive point in favor of using one. But, getting back to my first point, it does seems to be a more efficient use of time and effort. Instead of targeting single muscles, using a kettlebell makes you use multiple muscle groups and , it seems, you get get toned up much sooner in less time, and that will suit me just fine. Here are some of the kettlebell weights offered over on Amazon:
For more information on the subject of weight training with kettlebells, I've curated additional articles for you to read, and they are listed below.
For now, I hope this little post helped you out with some good information on using a kettlebell for the first time and learning some good habits for beginners. Be safe, be fit, and good luck in your journey!
~Toni
Curated Articles: